On behalf of the organising committee, 31st Veterinary Malaysia Congress 2019, I would like to thank the VAM President YBhg Dato' Dr Norlizan Mohd Nor and the VAM Executive Committee 2018-2020, for their strong commitment towards the success in organising this great congress in Bangi Resort Hotel, 19th-20th October 2019.
This congress serves as the primary platform for the veterinary profession always highly relevant in the changing time. All veterinarians shall remain up-to-date with the current issues and continuing to build on our knowledge and strength. Members are required to keeping up with future trends and bring and bring about meaningful changes in the way we practice our profession and here is the theme "Future-Proofing the Veterinary Professions" is for all of us to embrace with strong commitment.
Associate Prof Dr Arifah Abdul Kadir, the Chair of the Scientific Committee has painstakingly prepared the exciting programmes worthy of our attention and we look forward to meeting everyone in the sharing sessions with many imminent speakers.
Our greatest appreciation is to our great members and fellows who have undividedly been supporting VAM and this event. I am very pleased to acknowledge our sponsors who have contributed generously towards the success of the congress. Without the strong from everyone, this congress would not have been possible.
I look forward to seeing you at Bangi Resort Hotel in October 2019.
Thank you and have a splendid congress.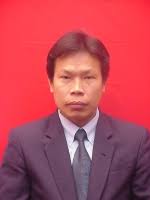 Prof. Dato Dr Mohd Azmi bin Mohd Lila
President-Elect, VAM Executive Council 2018-2020
Organising Chair, 31st VAM Congress 2020